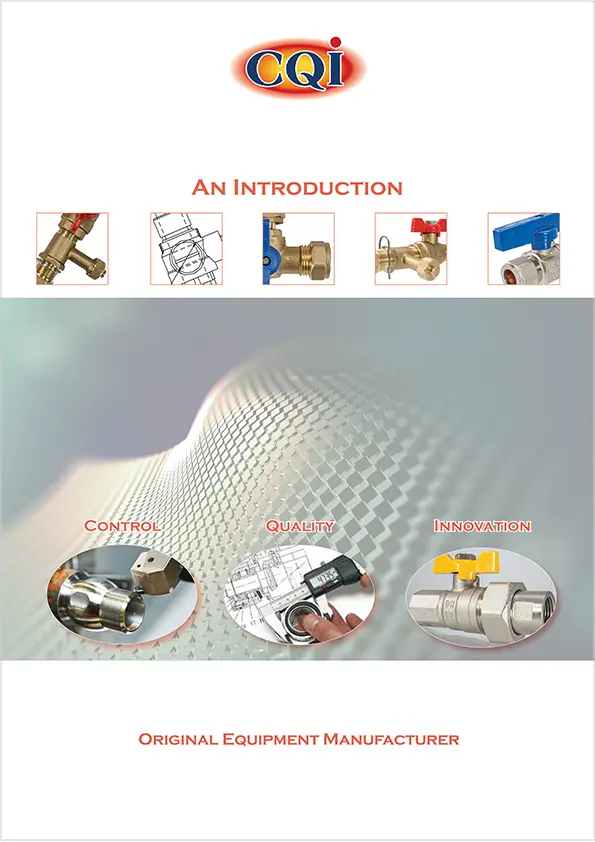 CQI are bespoke OEM partners across the UK & Europe, offering design, development, manufacturing and distribution services.
Operating in the plumbing, heating, construction, building and leisure sectors, there are no obstacles to the projects we can support.
CQI Limited was formed in 1999, sourcing and supplying brassware and components to OEM's in the UK and Europe, with relationships forged with manufacturers in Europe and the Far East. Through subsequent and strategic acquisitions, the company grew to encompass the trading divisions of Embrass Peerless, and Nippon Shaft (Japan).
1999 – formed CQI Limited, sourcing and supplying brassware and components to OEM's in the UK and Europe.
2001 – became the UK and European distributor of golf shafts for Nippon Shaft (Japan) into the OEM sector.
2009 – purchased East Midlands Brassware, a long established distributor of plumbing supplies to local merchants and quickly developed the business to offer national coverage.
2010 – purchased Peerless Wastes, a household name established for over 70 years manufacturing high quality waste outlet fittings and accessories.
2021 – Continual investment into infrastructure and resourcing results in a further 40,000 sq/ft of storage and distribution facilities
2022 – Major IT investment and new software support across all Sales, Warehousing & Logistics to futureproof growth capabilities
All trading divisions of CQI Limited utilise the recently expanded 80,000sq/ft distribution centre in the Midlands to ensure the availability of over 7,000 product lines. CQI Limited now distribute product to over 5,000 customers including many key OEM businesses in the UK and Europe.
In 2021, over 26 million items were delivered to our independent plumbing and heating merchants with a further 3.2 million pieces into the OEM Sector.
CQI Limited continues to develop bespoke valves and components to major boiler, water control and bathroom manufacturers. We are proud of the fact that we have built long-lasting and successful partnerships with our clients, buyers and corporate groups, providing tailored services to requirements — from project design and management to manufacture and support.
We have recently expanded our warehouse and distribution facilities, implemented a new in-house computer system and are continuing to develop our infrastructure to support our existing clients' growth, and bring new projects from concept to completion. It's an exciting future ahead — let us be a part of yours.